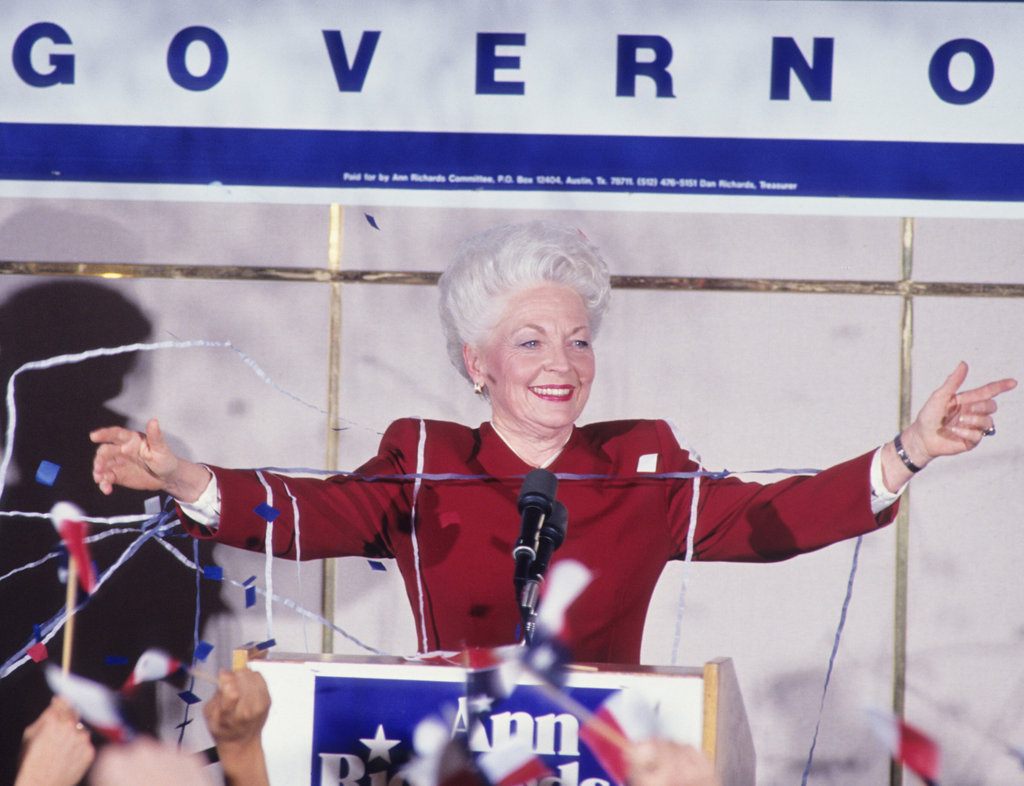 Richards and Her Hair Have Their Cultural Moment
"Backwards and in High Heels," meanwhile, is a forthcoming documentary that will emphasize the role humor played in Ms. Richards's career.
"Ann's amazing charisma and character are great mechanisms for a filmmaker to examine some of the more abstract themes about women in political life," said Adam J. Fowler, the film's director.
So why all the interest in a governor who did not even win a second term?
"I can't tell you the number of women I run into who met Mom in an airport, or saw her shopping for pantyhose, and feel like they had some deep connection with her," Cecile Richards said.
Ms. Taylor's lone interaction with Ms. Richards — over lunch with their mutual friend, Liz Smith, the gossip columnist — was one such chance encounter. Four years later, the result is Ms. Taylor's play, which was workshopped in Galveston this summer and will head to Austin and Dallas next year.
"I think that people are finally able to say, 'Well, we had Ann and she was great, and we learned a lot from her, and we can still continue to learn from her,' " Ms. Taylor said.
Ms. Taylor throws herself on the skillet introducing her play in Ms. Richards's backyard. And she sizzles — not only because her script is full of zingers that pander to Texans' egos, but also because Ms. Taylor's homage is critical, as shown through her depiction of Ms. Richards's tough treatment of her staff.
"I have to be smarter than I am for two hours," Ms. Taylor said.
And powering her through the bravura performance is that wig — that hair with its own legacy, that hair that is represented in the headstone in the Texas State Cemetery, in an East Austin neighborhood as eclectic as the marginalized beneficiaries of Ms. Richards's governance.
"The stone that's there, it's either her hair or the top of a Dairy Queen dipped cone," Cecile Richards said. "I don't know exactly what she was thinking."